Seeing the many successful community brush bundle collaborations, I would like to open another community brush bundle project: Ghibli Inspired brushes. Seeing as there aren't that many brushes to create quick vegetation for concept art and suggestive paintings, this would be a great opportunity to make this change. The project is open to any other Ghibli style brushes of course.
Be inspired
Below are a few (paid) brush packs, from which we could draw inspiration. But don't use any material that cannot be donated to the public domain.
https://madeleineink.artstation.com/store/avRD/ghibli-inspired-brushes-for-photoshop-and-procreate
https://www.artstation.com/marketplace/p/PW3XY/ghibli-studio-brush-brush-patinting-ghibli-style-video-tutorial-suport
And a painting timelapse (unfortunately this is from Photoshop).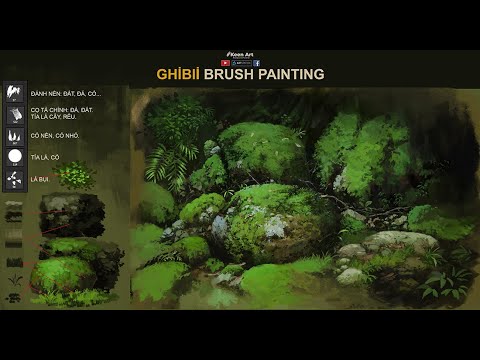 Do you want to join?
So what's the plan? Anyone can submit resources, be it brush textures, brush presets or bundles. These are made by the community for the community. We can test the submissions, give feedback and make adjustments with the ultimate goal of making them into one bundle that everyone can use and download.