A drawing to test the crayon pencils made by Ramón and the Krita timelapse save.
Here's the timelapse: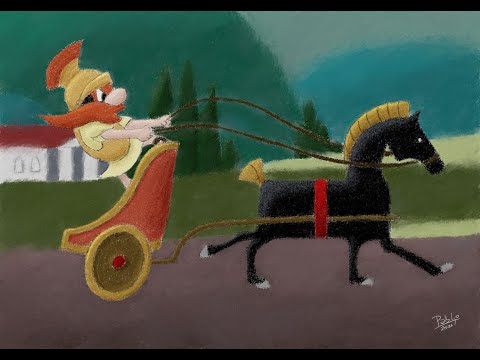 Great job! Sam looks like a natural in that chariot.
Very good, is perfectly painted respecting the edges XD . i love to see people using these brushes. Thanks for the video.